I bought and installed the backrest last week so today we decided to test it on a longer ride. Without it she was really complaining after 100 miles.
Today we rode longer than that.
Here's the route
And now to pictures.
Thru the Monitor Pass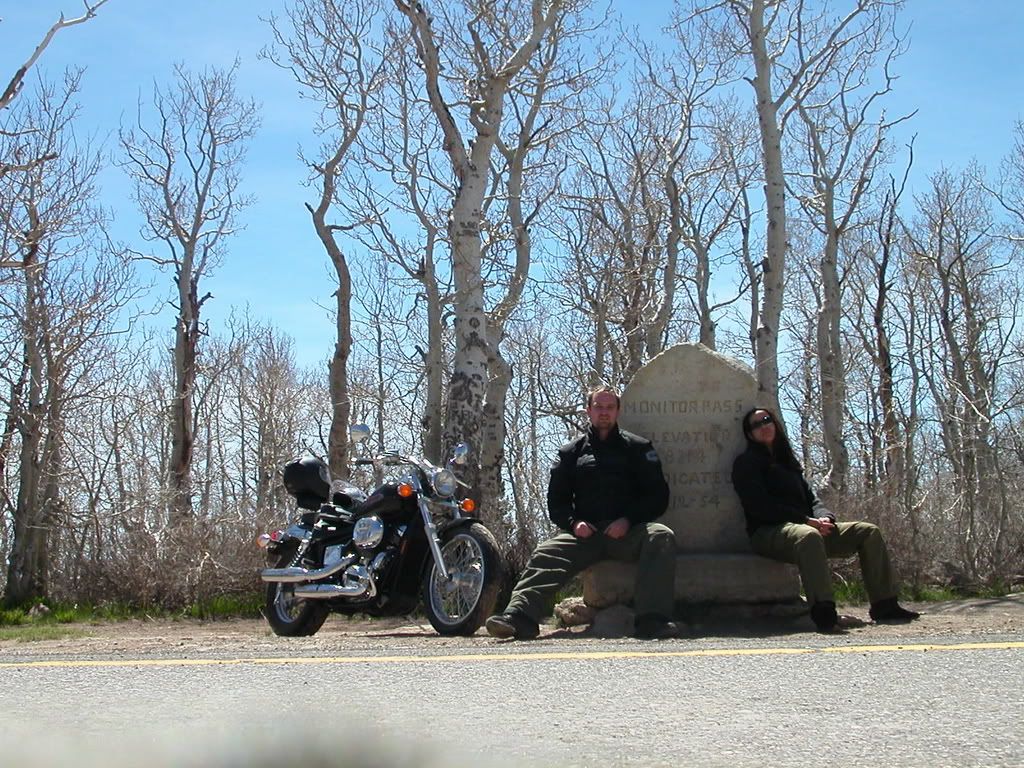 To Mountain View BBQ in Walker on us395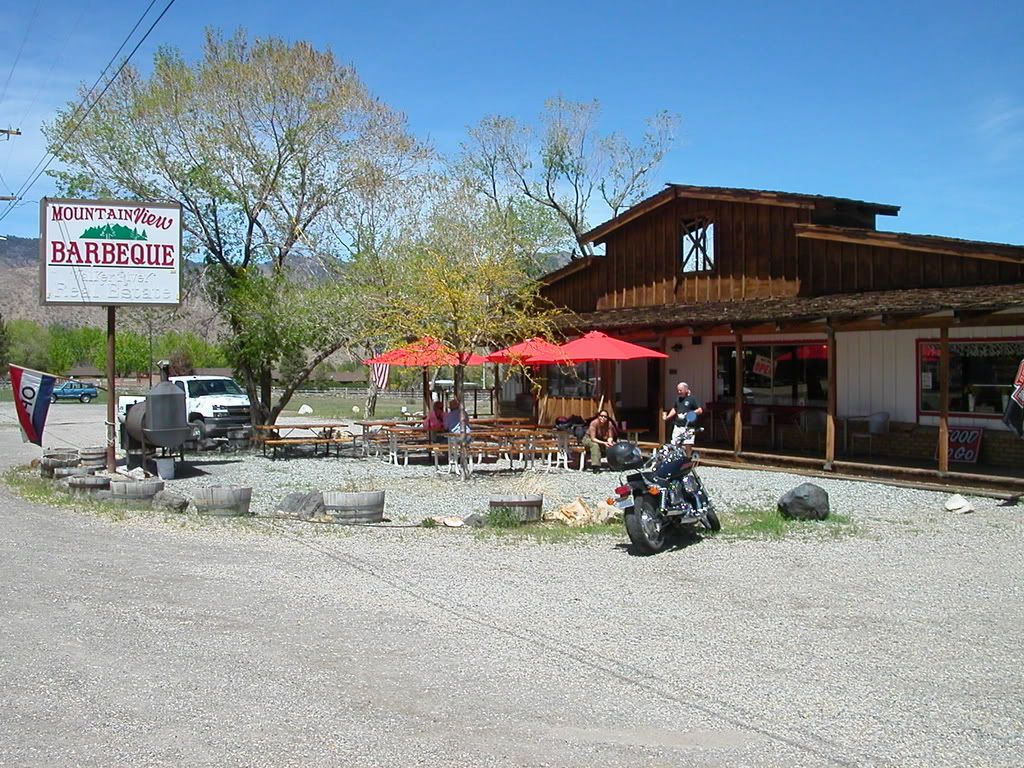 did you sign the bathroom, kevin350?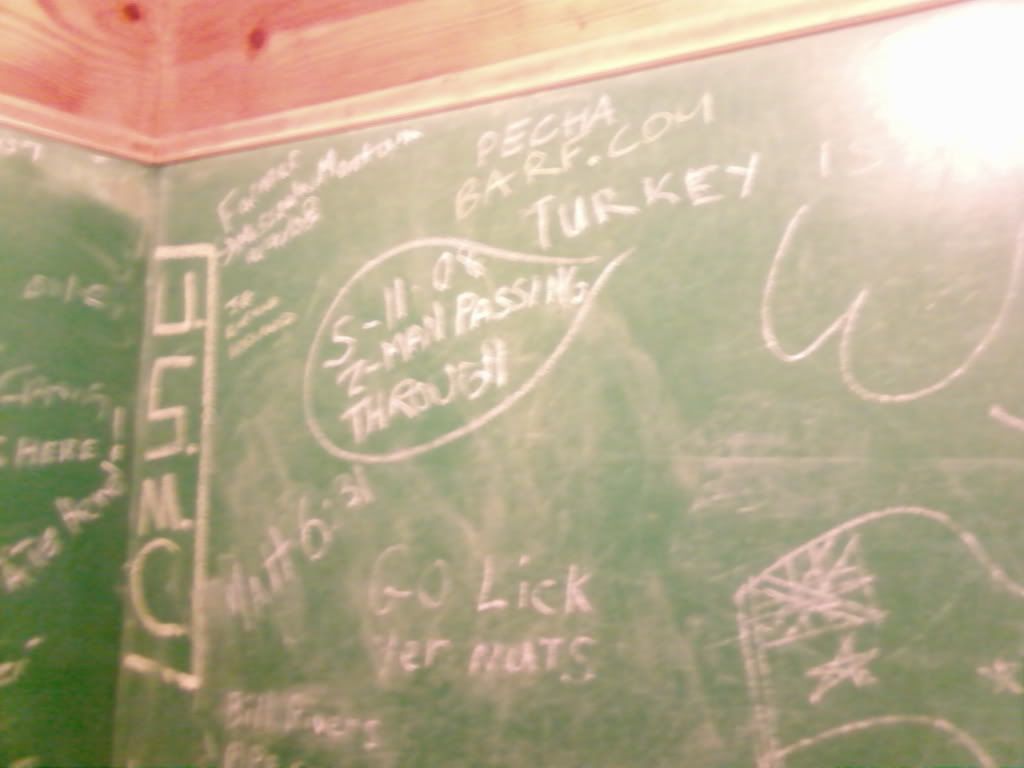 Over the Sonora Pass (highest the Spirit seen so far) that opened just last week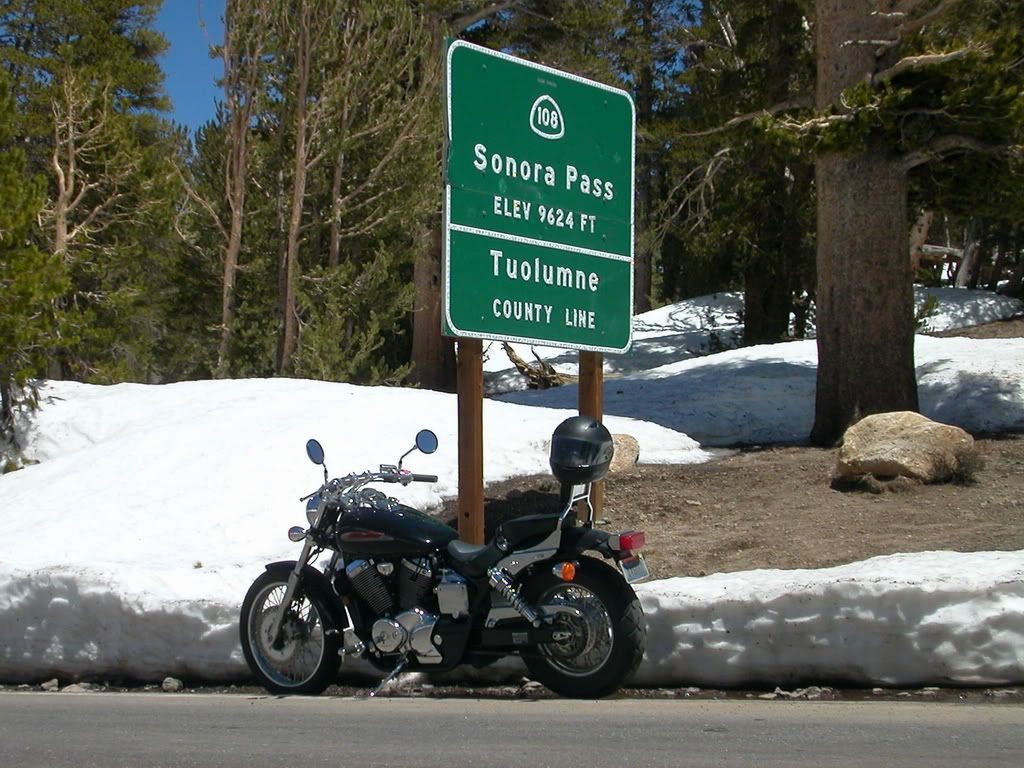 the view on the east side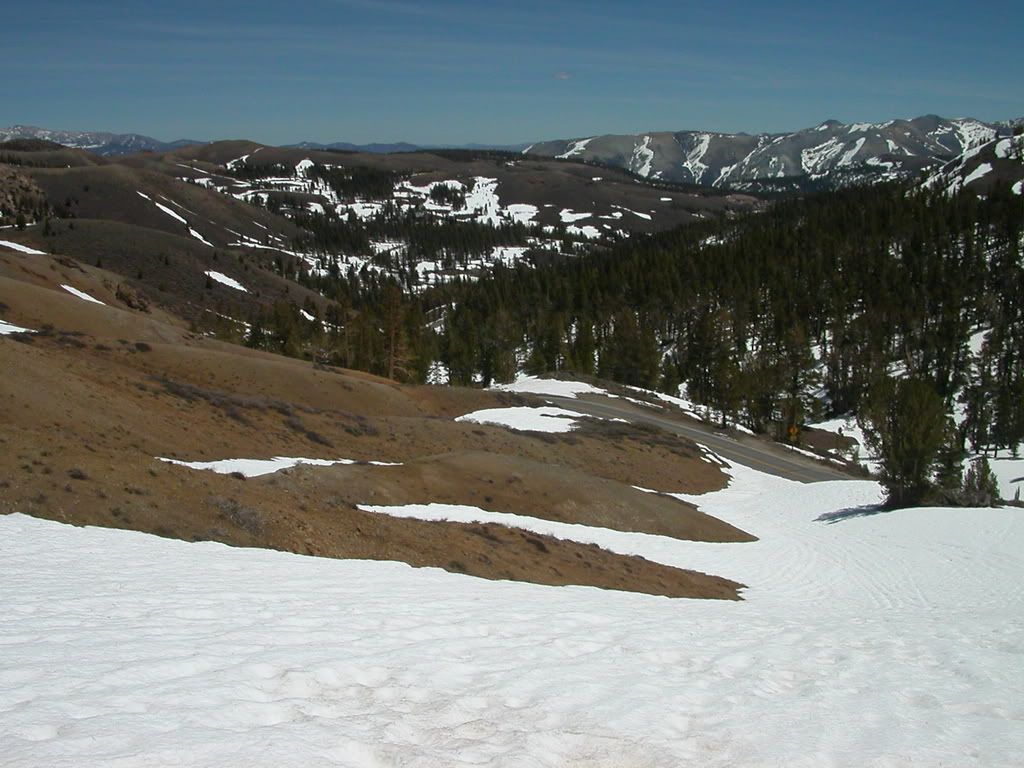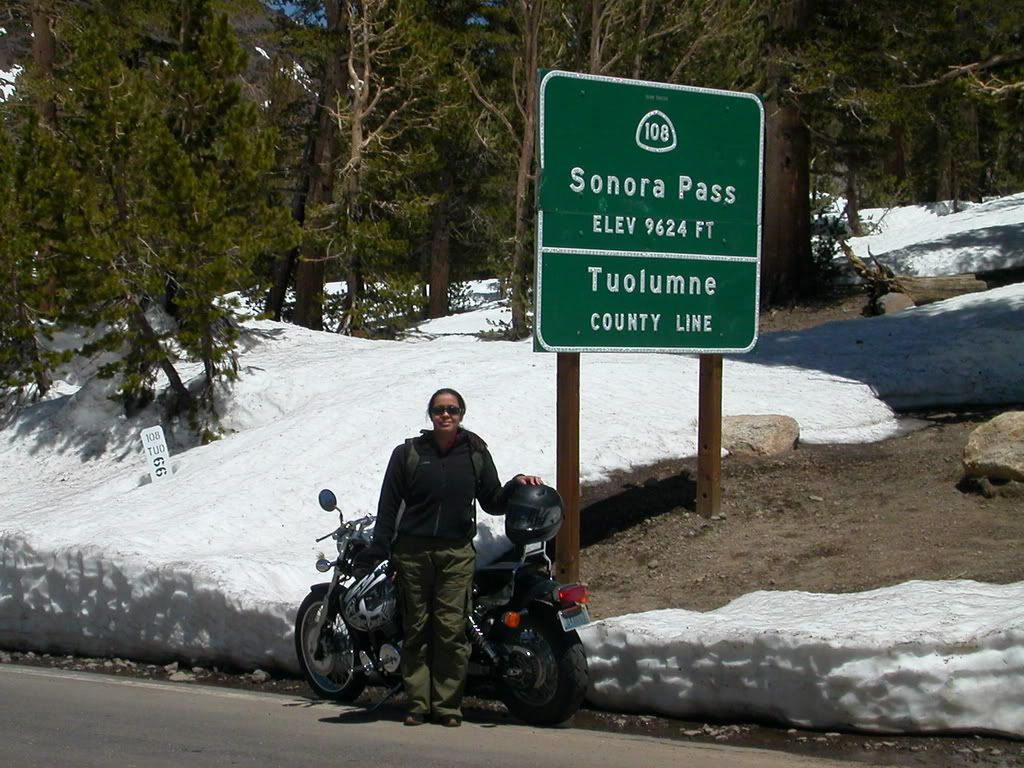 on the way down, heading West
In Dardanelle, CA we saw the solution for deep snow problems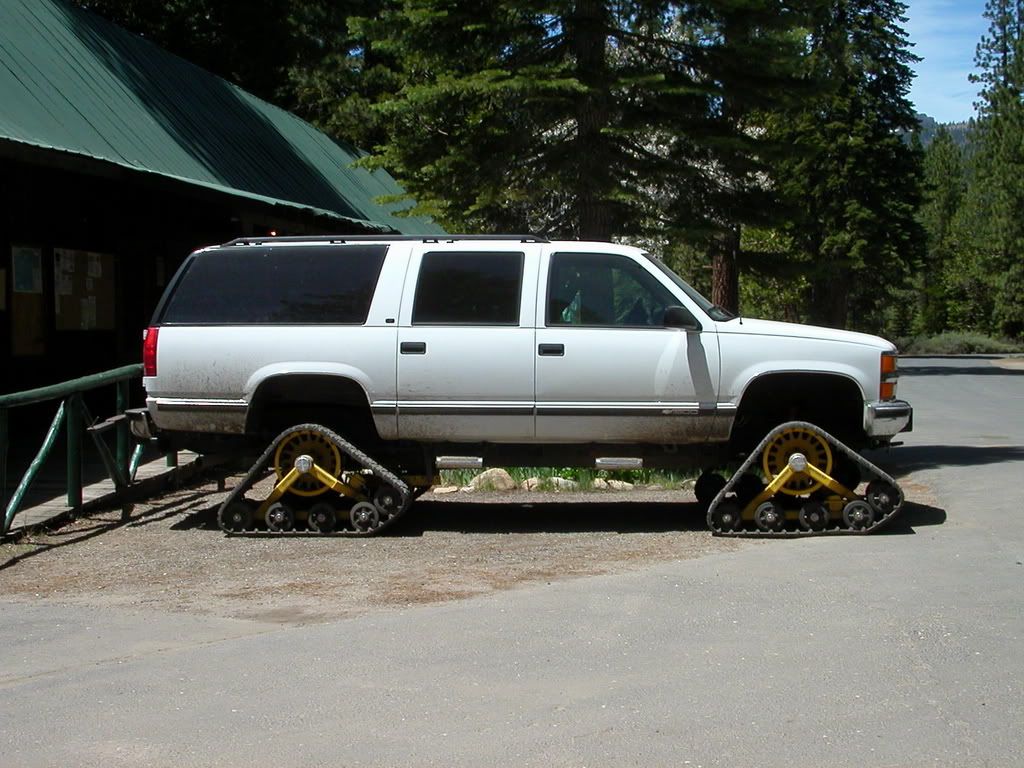 and a loaded Kawi